by Sarah Domenech, Public Relations Manager
Father's Day is this Sunday, June 16 and we have the perfect plan to honor dad in the most fun, loving and adventurous way at Walt Disney World Resort! To celebrate the 25th anniversary of Disney's "The Lion King," a story of an unbreakable bond between father and son, Disney's Animal Kingdom has prepared an array of incredible experiences that are perfect to enjoy con papá.
Festival of the Lion King – This delightful and immersive theatrical experience filled with songs, pageantry and puppetry is a celebration to the classic movie, Disney's "The Lion King." The Broadway-style show is perfect for all ages and what better way than to enjoy it together with dad.
Hakuna Matata Time Dance Party – If your dad is the bailarín en la familia, then this event is the perfect opportunity for him to get in the groove and show off his moves together with some Disney friends—including Timon and Rafiki! Perfect for all ages, the festivities are held daily at the Discovery Island Stage. ¡A bailar!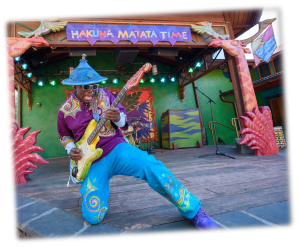 "Rivers of Light: We Are One" – This magnificent nighttime show featuring special effects and a thrilling musical score tells the story of how mankind has been inspired by animals and all of the natural world. Sit next to dad and experience a tapestry of classic moments from animal-inspired Disney animated films, including "The Lion King."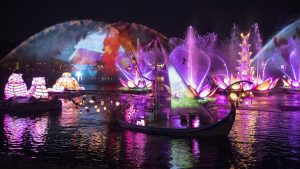 Kilimanjaro Safaris – Love to go on an adventure with dad? Ride on a rugged safari vehicle with an expert guide through an African savanna and spot live animals roaming free. This extraordinary expedition promises to be an unforgettable and unique experience, a great opportunity to create perfect memories con papá.
Harambe Market – After an adventurous and magical day, treat dad to a fun-filled, family-inclusive dining experience where he would be able to enjoy a variety of foods, specialty drinks, and more, all accompanied with great upbeat music and an immersive African ambiance. And starting July 24, on select nights through October 23,  you can embark on a journey celebrating Disney's "The Lion King" featuring rich flavors, music and appreciation for animal conservation and much more. For availability and prices be sure to visit Circle of Flavors: Harambe at Night.